1. Concise Wedding Announcements and Introductions
As the Wedding Master of Ceremonies, we chose the word concise, because we like to keep announcements SHORT, SWEET, and to the POINT. Long-winded announcements are uncomfortable, and will probably confuse your guests more than give them clear instructions of what is going on or what you want them to do. Also, as a trained Master of Ceremonies, you should know the proper way to introduce a person, and invoke a natural round of applause without having to say it after every name.
Have you ever witnessed a speaker remind the guests they should be applauding? Well, it's not the guest's fault they didn't know to applaud. It's the inexperienced MC's fault for not delivering the introductions correctly.
Richard Velazquez
Francisco! Wow! I can't begin to explain how awesome you were! My wife and I, along with our guests were extremely happy with your services. Very professional and flexible with our needs and wants. The fact you showed up so early to set up was an automatic 10-star rating for you. You took your time to set everything up and the lighting made our venue glow so beautiful. The song choices were on point!! And I'm glad this is a family business, it was a pleasure also meeting your wife at the photo booth, our guest loved it! We really appreciated your service and we will deff recommend you to our family and friends. Thank you again for everything!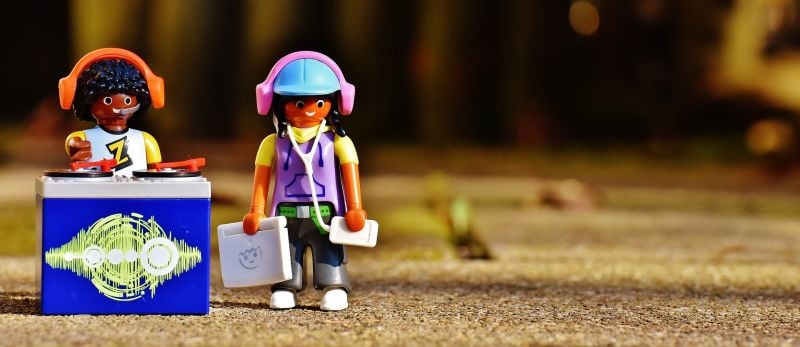 Jacinto City The Best DJ Services
DJs in Houston Elegante Entertainment
Trust your event to Elegante Entertainment, an experienced Wedding DJ Company. We are dedicated to providing the most reliable and Highest quality DJ Service for your wedding or any other special occasion. Just read our reviews, you'll understand what we do for our clients.
Services Offered
We are a full-service entertainment company. At Elegante Entertainment we provide:
Professional DJ Service
Photo Booth Service,
Monogram Projection,
Uplight Rentals,
Dancing on a Cloud,
L.O.V.E. Letters Rental,
Cold Sparklers | Cold Spark Machines,
La Hora Loca Entertainment,
Wall Wash Patterns,
Personalized Wedding Party Introductions,
Audio Visual Rentals, etc…
Contact us at ‪(281) 301-5753‬ and we can help you with a no-obligation evaluation for a great DJ Service with no-hassles. Our trusted and respected DJ Services desire to give you the best customer service possible. DJ in Houston loves referrals and we will do everything we can to earn your trust and your 5-star review!