Reservoir Acres DJ Services
DJ in Houston
DJ In Houston, Wedding DJ FREE MONOGRAM WITH BOOKING! The best Wedding DJ Voted #1 in 2020, Dancing on a Cloud Photo Booth, DJ Houston Wedding.
Are you looking for a great wedding DJ? Whether you're having a wedding, quinceanera, or any other private party, we literally have you covered. From oldies to new hits, we have all the family-friendly music your guests will want to request. No matter what your needs and expectations are we have the right music for your party. Our specially trained DJs will play the right music that you need.
Royalwood, Beaumont Place, Airstream, Houmont Park
Texas's Voted #1 in 2020 DJ Services
Reservoir Acres DJ in Houston
Reliable DJ Services For 20 Years

20 Years wedding entertainment experience. We have been through it all, we've seen it all, and we are very experienced with reading the crowd and playing the right songs for you.

Top of the line equipment. Our equipment will not only look great but sound amazingly sharp and clear. All announcements will be crystal clear.

Our DJs are also trained Masters of Ceremonies. All your announcements will be made in a professional an courteous manner.



We offer additional upgrades to help make your event unique. We offer photo booths, dancing on the clouds, monograms, sparkler machines, etc.. At an affordable rate.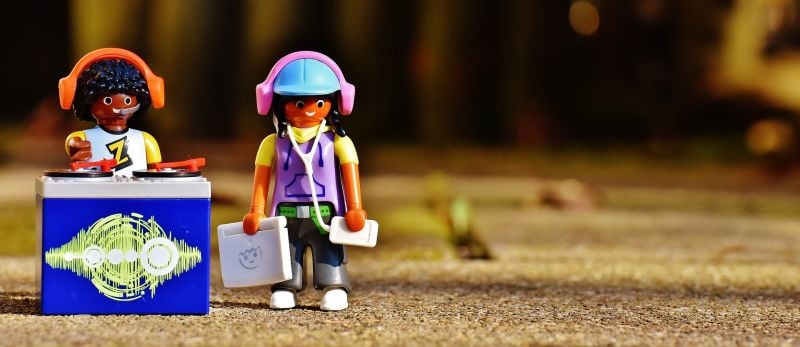 DJ in Houston is highly recommended DJ Service in Houston. We are proud to provide top DJ Services in Texas. DJ in Houston is ready to assist you with all your DJing Service needs in Reservoir Acres and all the surrounding areas. When you need a great DJ Service , you've come to the right place!
Give us a call at ‪(281) 301-5753‬ and we can help you with a no-cost estimate for a great DJ Service the easy way. Our trusted and respected DJ Services are driven to give you the best experience possible.
DJ in Houston loves referrals and we will do everything we can to earn your trust and your continued support!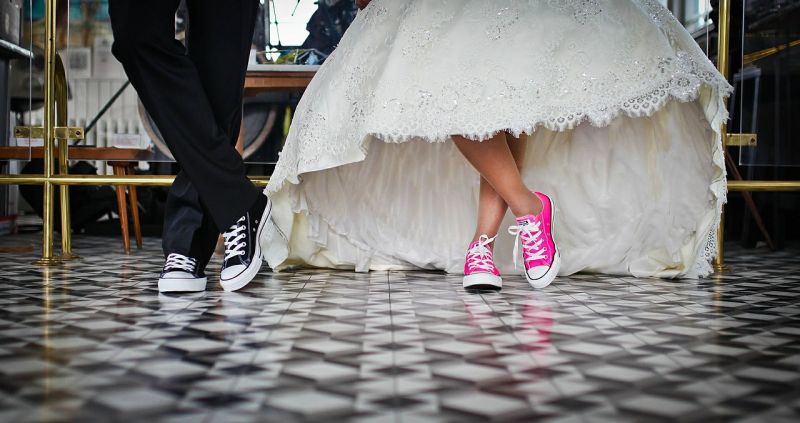 What to look for when hiring a Wedding DJ
When hiring a Wedding DJ in Houston, you want to hire one that has the experience, the know-how, and the ability to control the room. He's the captain of the boat.
Everyone wants to be led on a trip that ends with lots of fun and everyone dancing and being a part of the wedding celebration.
During the first dance, traditional dances, and speeches, all eyes and attention must be focused on the main attraction.
Open Floor Dancing there needs to be some variation and guests should feel like part of the entertainment.
From the fast, upbeat, and energetic songs, to the slow, love ballads, to the in-between dances. The Wedding DJ has to keep track of who's been on the dance floor and what they typically like to dance to.
CLIENT TESTIMONIALS
Lesly Ferreira
Francisco is seriously one of the best DJs! he felt the crowd and delivered what we all asked for. Everyone loved it and stayed longer than they had told me. My husband and I danced all night long and enjoyed ourselves very much! Thank you, Francisco
Richard Velazquez
Francisco! Wow! I can't begin to explain how awesome you were! My wife and I, along with our guests were extremely happy with your services. Very professional and flexible with our needs and wants. The fact you showed up so early to set up was an automatic 10-star rating for you. You took your time to set everything up and the lighting made our venue glow so beautiful. The song choices were on point!! And I'm glad this is a family business, it was a pleasure also meeting your wife at the photo booth, our guest loved it! We really appreciated your service and we will deff recommend you to our family and friends. Thank you again for everything!
Jennifer Pena
Elegante Entertainment was the BEST, especially with our bilingual, Mexican/Czech wedding! Fransisco kept the dance floor busy all night! Highly recommended!!
Shanell Garcia
Frank is the absolute best. My husband and I had a bi-lingual (English/Spanish) wedding and reception. I was very nervous about everything flowing smoothly. Well, Frank definitely delivered. He was very professional, he listened to all of "last minute" requests for my song choices. Everyone at my wedding said it was the best wedding they had ever been to. If you look at pictures everyone and I mean even my husband's grandma was on the dance floor all night Spanish, hip-hop, zydeco, r&b, and all. Thanks so much, Frank!
Turn to the experts at DJ in Houston for an exceptional DJ Service everytime. We know DJing Service and it really shows! Get a free consultation for a Professional DJ Service today!
Our DJ Services are some of the most trusted and sought after in the Reservoir Acres area.